It is always a pleasure when Mark Starling comes to town. We didn't get a chance to rip and roar all over the Nation's capital this time. No late night creeping around dark alleys off Kalorama St NW. No 1 o'clock cab ride pondering McRib's return down M St NW. No having the wife drop me and Mark off at a street corner to leave us to our own devices.
No.
We had handlers. We were kept in check by the wife and girlfriend.
Le sigh.
But hey, it's Thursday! Another week of hop off the fiber wires tech news with me, Mark Starling, John, and the First News 570 crew. This week's hot and fresh tech news: EU makes it easier for people to sue AIs, James Earl Jones quits voicing Vader let's AI takeover, and TikTok removes a huge swatch of video content. You can listen to me and Mark Starling point and laugh at all things tech every Thursday at 643 am ET live on the radio or the iHeartRadio app.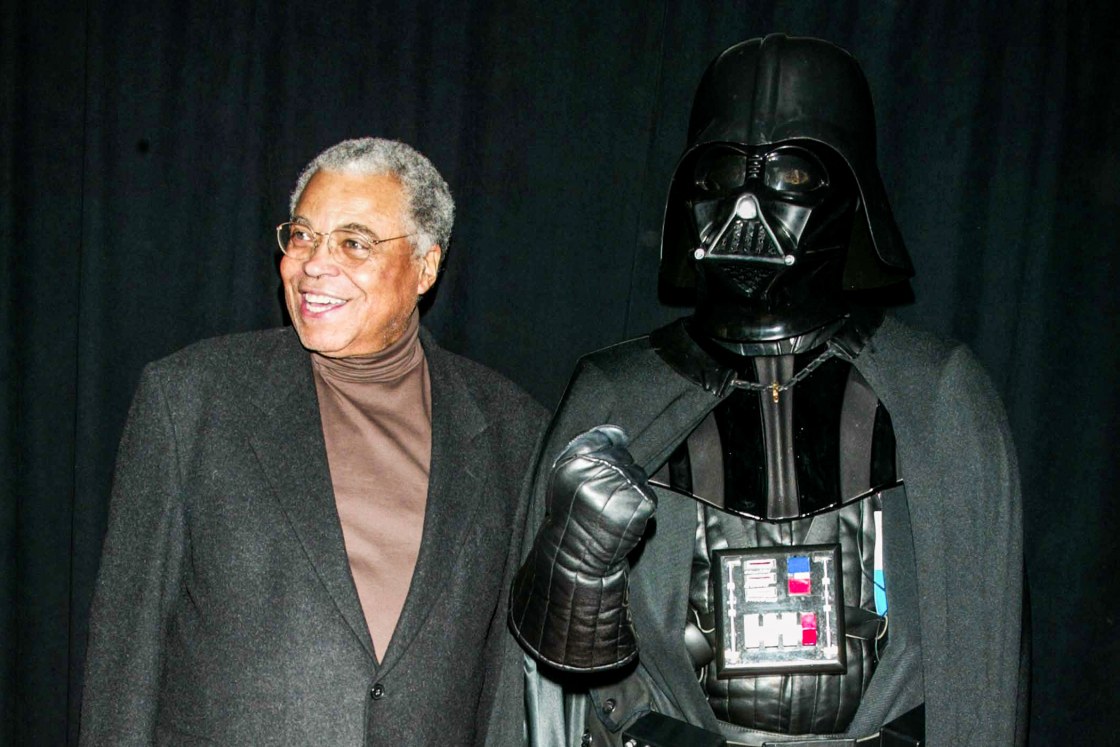 JAMES EARL JONES CALLS IT QUITS, LETS AI TAKE OVER
In a let's poor one out for our homies moment, the iconic actor, James Earl Jones, the beloved voice of the dark lord of the Sith, Darth Vader; is hanging up his headphones. The 91-year old is stepping away from voicing Darth Vader after holding the job for over 50 years of Star Wars films, shows, and audiobooks. He's signed off on using archival recording of his voice to train an AI to take on the role. Disney is working with a Ukrainian startup (yes, tech biz is still going in Ukraine, ask me how I know) called Respeecher. Respeecher specializes in using old voice recordings to create modern conversations. Respeecher was employed to recreate a young Luke Skywalker's voice on the Book of Boba Fett. My wife is a rising voice over artist, and needless to say that industry is scared and confused right now.
BIG NEWS: EU MAKES IT EASIER TO SUE WHEN AIs BREAK BAD
Yesterday, the European Union reduce the burden of proof people need in order to sue technology companies after they've been harmed by an artificial intelligent agent or digital product. The EU's AI Liability Directive creates a legal framework that's fit for the digital age. Self-driving cars, drones, search engines, and voice assistants are all covered under the new directive. For years, I've been howling that our laws are woefully behind new technology driven forces. I'm looking at this carefully to understand the dynamics at play. I can only imagine if someone were to sue an AI company based upon a bad restaurant recommendation where the diner got food poisoning.
TIKTOK REMOVED A PLETHORA OF VIDEOS THIS YEAR
I watched the Three Amigos when I was a kid. Since hearing El Guapo use the word, plethora, I've been a fan of the word ever since. Yesterday, TikTok reported taking down 113 million videos from its service between April and June 2022. That is a staggeringly high number. The videos were removed because they violated TikTok's content guidelines. 44 percent of those videos were taken down for minor safety. The real question is HOW? That is a huge amount of content. Around 48 million videos were taken down by its automated systems, and were taken down before people saw them 96 percent of the time. Man. The question is, how come other social networks aren't this good? It's not uncommon to be passed questionable content from Facebook. Twitter's the wild wild west, so not so much. How much of that 113 million makes up TikTok's content? Well, that number represents 1 percent of all the videos posted to TikTok within the last 3 months. People need better things to do.
Hey, there friends! This month's episode of The Cloud is live on the Internet. You can listen to the cloud using Apple Podcasts, Google Podcasts, Spotify, or listen here or thecloudpodcast.net.
We feature Pamela Sharpe, the Imposter Eraser, on this month's show. She joins us to explore the question, Is STEM the answer?
Take a listen and let us know what you think.